About Us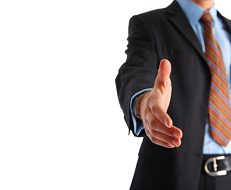 Established since 2005, TSL has proven track record in client servicing in Software Development, IT Infrastructure Management, Business Process Outsourcing.
We provide our clients end-to-end consultancy and System Integration, along with Software & Application Development, towards a complete business solution fulfilment. The Organisation is promoted and managed by a group of dedicated, highly qualified and experienced IT professionals since 2005. It has been set up with the main objectives of providing efficient and cost-effective solutions to complex information management requirements.
With a client servicing approach " You Need and We Try to Make it a Success " , TSL has added 2000+ clients to its profile since inception.
The essence of service is Responsiveness and Uptime coupled with quality. Responding to our customer's needs in a timely manner with the appropriate and effective solution is the philosophy of our company. Our organization works on the following guidelines:
To make a significantly productive impact on the quality of the business processes of our clients, by using the most contemporary technologies.
To develop and provide the most cost-effective and high quality IT solutions
To work closely with the customers in understanding and providing an innovative approach to development of their new products /solutions and exceed the quality standards set by the customer.
History
1989 - The very first step towards formation of an integrated IT Company. Incorporation of Techtronix as partnership company basically into business of PC and Peripheral Distribution

1995 - Techtronix ventures into Networking Solutions

2000 - Techtronix expanded its horizons to Software Development & Application Solutions

2001 - Techtronix enters into IT-Enabled and BPO Services sector

2002 - Techtronix consolidates into System Integrated Solutions

2005 - Incorporation of Thymus Solutions Ltd (TSL)
Scroll